Technology at Your Fingertips
Our Goal with the App Features
With over 11K downloads thus far, our goal is to present a daily growing comprehensive guide to eventually all the Berkshire County's established and emerging local businesses while offering viewers a full spectrum of current events and entertainment, a complete interactive map of landmarks, full listing of all hikes EXCLUSIVE to Berkshire County. to Berkshire County.
Optimal visibility regionally from our specialized "micro market". We target all visitors, second home owners, college recruitment offices and locals offering ease of accessibility with an easily maneuverable design.
When the flow of traffic is spread throughout the county businesses see an increase in their revenues and ultimately the towns tax revenues increase. Makes Sense!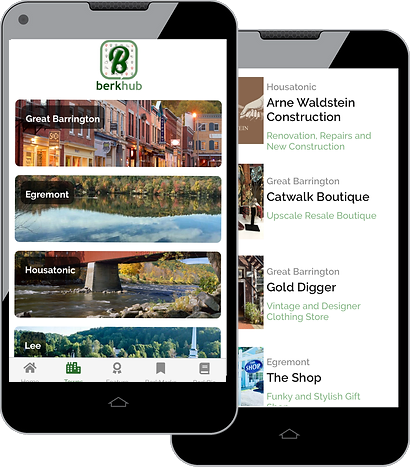 Learn All About the Advantages Our App Has to Offer
Search via Town Name
If you have some familiarity with Berkshire County you can simply click on the Town and all businesses, hikes, landmarks and events in that town will pop up
Search via Business Name
If you are unfamiliar with the County you can search the type of business in the search bar OR search by name of the business
Owners of Multiple Businesses in the County
If you have more than one business in Berkshire County they all list for the price of one.
Providing Businesses a Needed Service
Learn The Benefits of Using The App For Your Business Needs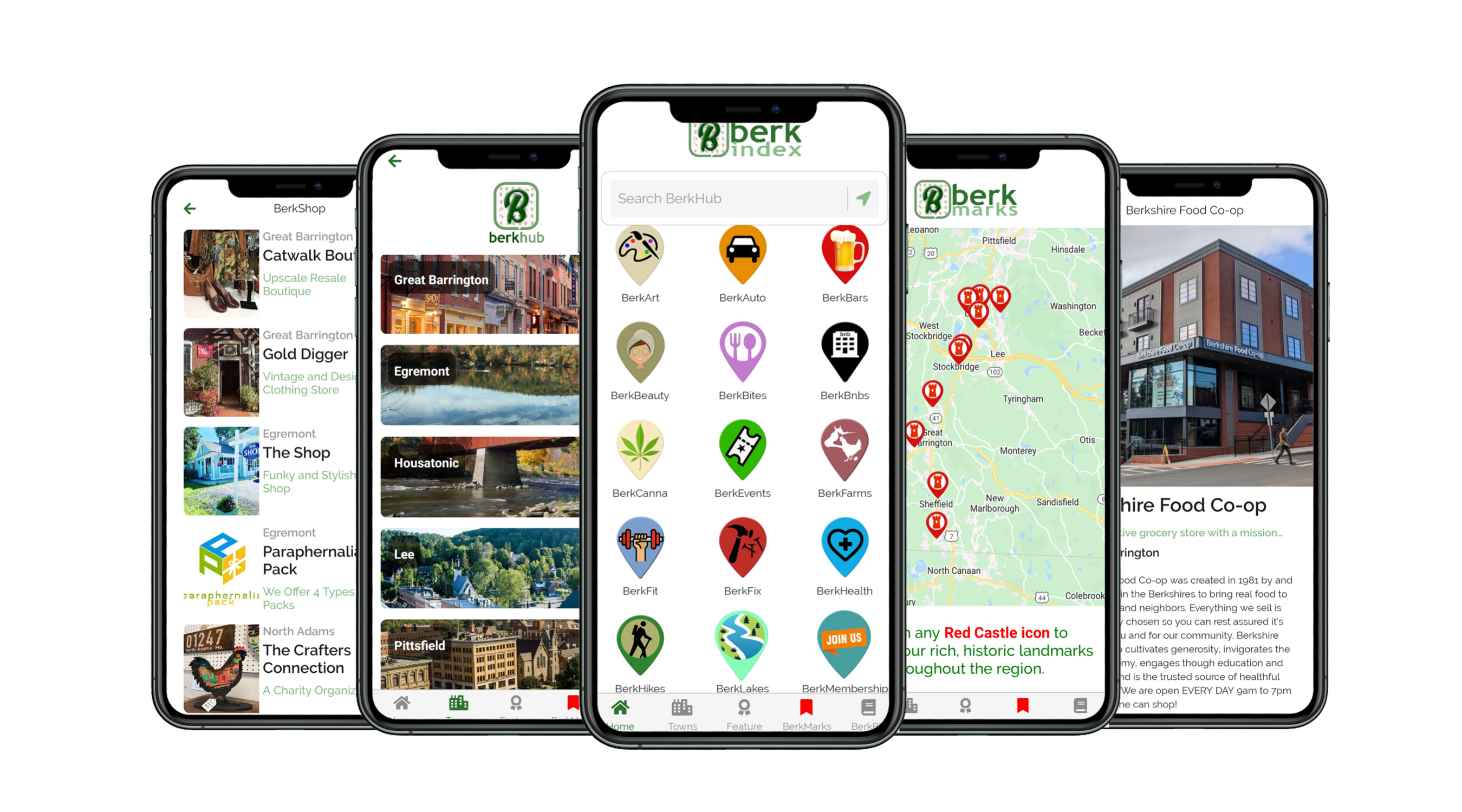 App vs Website
Apps are usable offline. While most app functions like accessing maps and making in-app purchases, only work online, the basic info (such as store location, hours, menus and products) can be accessible without service. If you use data service calls can still be made through the app
Speed & Accessibility
Apps use far less data time and download time and are far more effective and faster loading than individual websites
Greater Visibility
The App functions as a direct funnel to increase business visibility as well as the shopping experience, spreading the visitor flow throughout the county
We've Come a Long Way
About Us
My mother retired and moved to Sheffield 18 years ago, and I'm an L.A. transplant who landed in the Berkshires in early 2019. Berk Hub was born from the Pandemic and my mother's love for the Berkshires. The thought of smaller businesses losing their footing in a small town just didn't make sense, nor did the lack of visibility of so many wonderful shops located throughout Berkshire County. I used the monies made during covid-19 to create this app to benefit not just small businesses but all businesses' visibility, accessibility in welcoming them to the seamless digital world. Our population has increased (largely due to covid) and it has become important to navigate visitors, 2nd home owners as well as locals throughout this beautiful county.
What The App Looks Like
A quick view....
Daily growing, easily recognizable icons tolocate type of business. If you don't see an icon that fits your business, we create one for you
Interactive map of landmarks in Berkshire County. We also offer a complete guide to all hikes in the county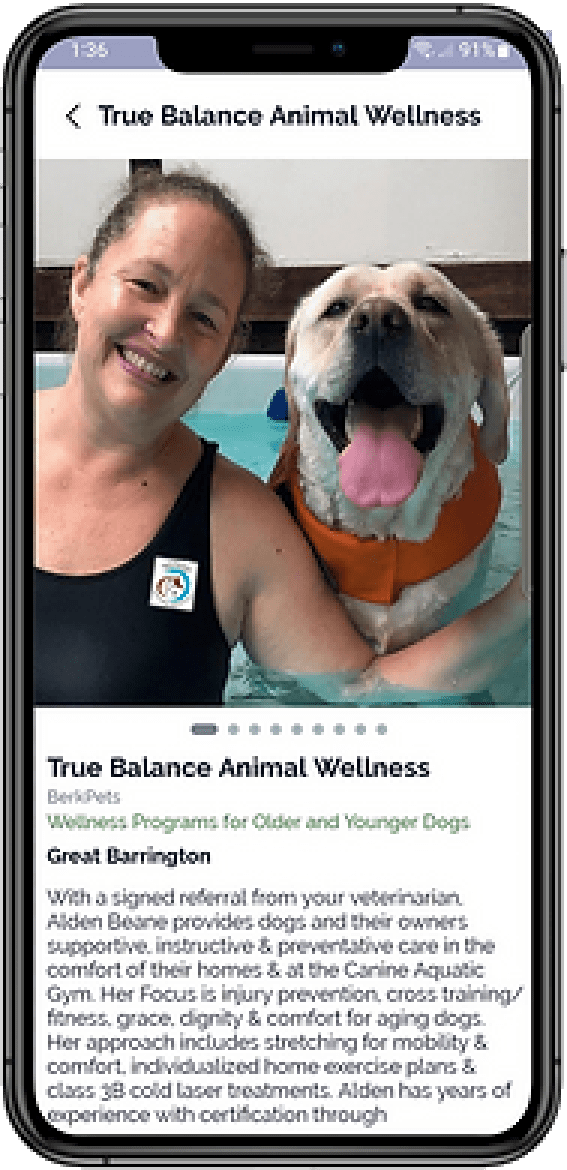 Each business will receive a 499 character write up website link, google maps link, direct calling, a photo carousel...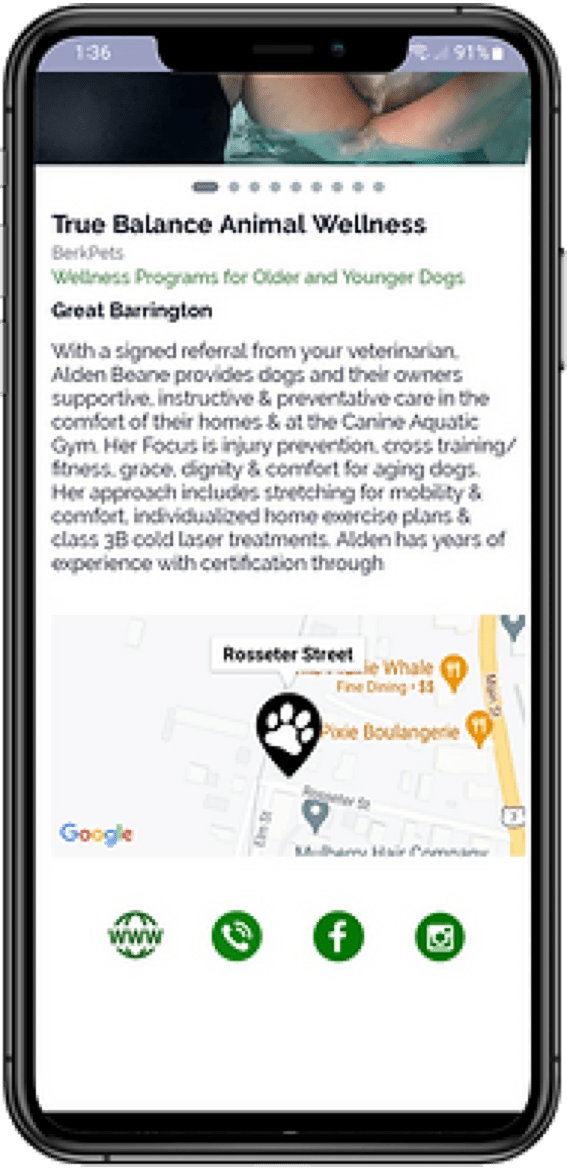 ...and links to social media & (depending on your pkg) links to video
Advertising Packages
View our pricing options below!

BerkHub
Advertising/Membership Agreement
Please provide all the information required below in order for us to proceed
BerkHub reserves the right to refuse any business that does not align with the spirit of the app